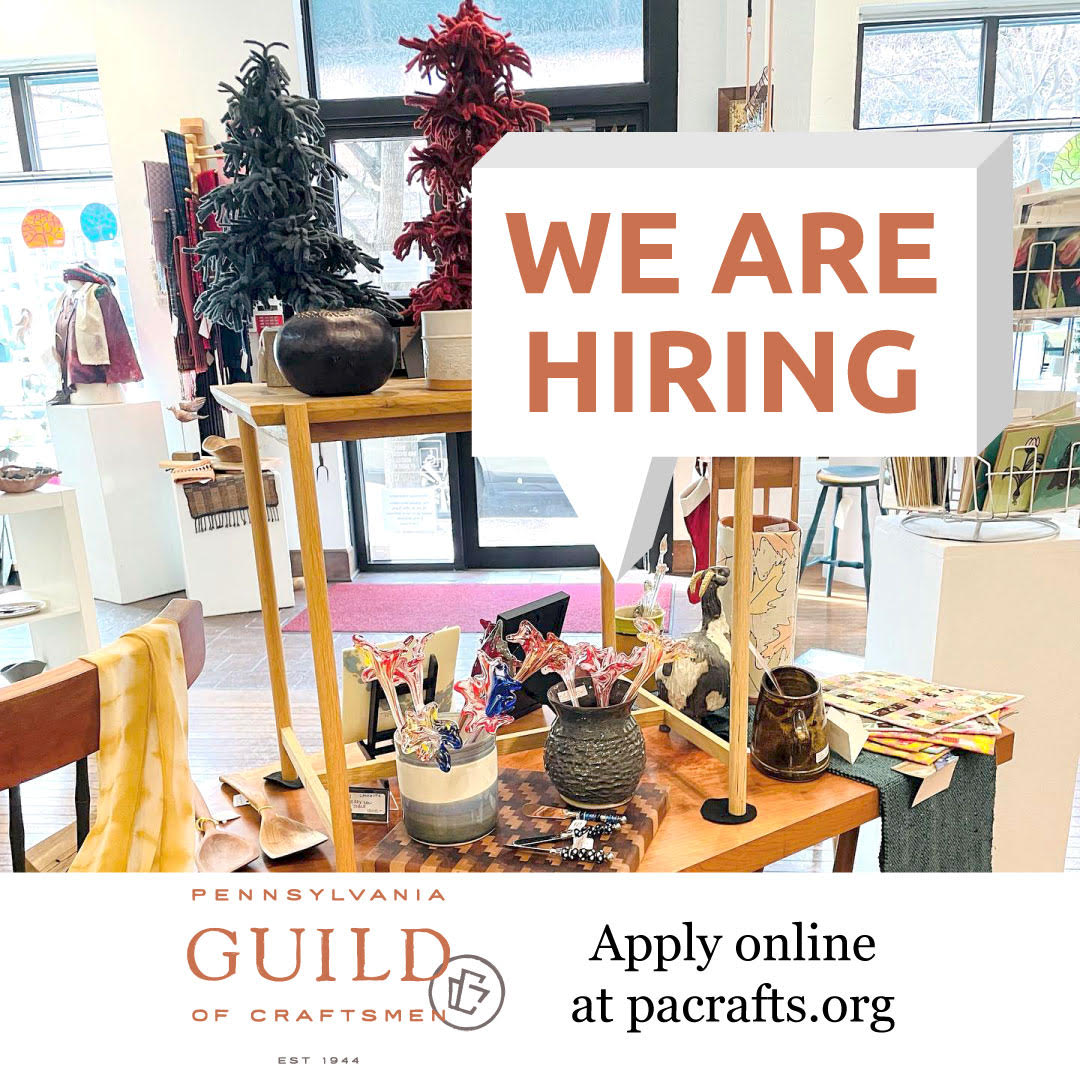 We're seeking a part-time bookkeeper! Flexible weekday scheduling, avg. of 4-6 hours per week, hourly rate $20/hr/negotiable. Perks include free parking, a generous discount in the PGC Guild Store, discounts on PGC workshops, and a complimentary PGC membership.
Job Title: Bookkeeper
Scope: Part-time hourly position to ensure routine transactions are recorded in the accounting system and that invoices are created in an accurate and timely fashion. Process payroll and associated employer and sales tax payments.
Reports to: Executive Director (ED), Pennsylvania Guild of Craftsmen
---
PRIMARY RESPONSIBILITIES
Ensure that proper accounting, bookkeeping and fiduciary controls and practices are observed in all financial management procedures.
Support the ED in his/her direction of the financial matters of the Pennsylvania Guild of Craftsmen and Pennsylvania Designer Craftsmen.
Physical and electronic recordkeeping to ensure accurate end of year reporting.
SPECIFIC DUTIES
Function as the full charge bookkeeper responsible for all Pennsylvania Guild of Craftsmen (PGC) and Pennsylvania Designer Craftsmen (PDC) accounts, and all bookkeeping forms and records utilizing QuickBooks, other software programs or online tools as necessary.
Process and record the billings, receipts, payables and payroll for the PGC staff.
Record the financial transactions of the PDC and PGC for e-commerce and retail sales.
Prepare and pay monthly and quarterly liabilities for employment and sales taxes, UC, and other payroll related taxes.
Prepare annual reports for federal, state, and local tax authorities.
Prepare financial analyses as needed for Executive Director/Board as requested.
Other duties as assigned.
QUALIFICATIONS
Strong organizational and multitasking skills.
3+ years experience in bookkeeping and accounting, including payroll.
Familiarity with QuickBooks Desktop software system.
Proficient and comfortable with online tools for tax and payroll, Word and Excel.
Demonstrated ability to handle confidential matters and information.
---
To apply, please fill out the form below and attach your resume/CV. (PDF files only.)