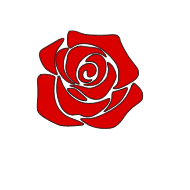 Besides being a working Artist/Jeweler, I'm also a Licensed Professional Counselor/Art Therapist.
This user account status is Approved
This user has not added any information to their profile yet.
I consider my work to be "wearable art" rather than just body ornament. I primarily work in silver, semi-precious stones and enamels, but also do some gold work. A common theme of my art is capturing an instant of motion or juxtaposing contrasting textures, lines and other "forces." My goal is to evoke thoughts and feelings, and occasionally provoke controversy (political and otherwise).