The Pennsylvania Guild of Craftsmen offers an array of classes for adults in blacksmithing, glass, jewelry, fiber, wood, and pottery. Our workshops are accessible for everyone, with most being suitable for beginners. We strive to continually connect our Guild members and local artists to the local community through education. Join us for an afternoon or evening and learn a new skill!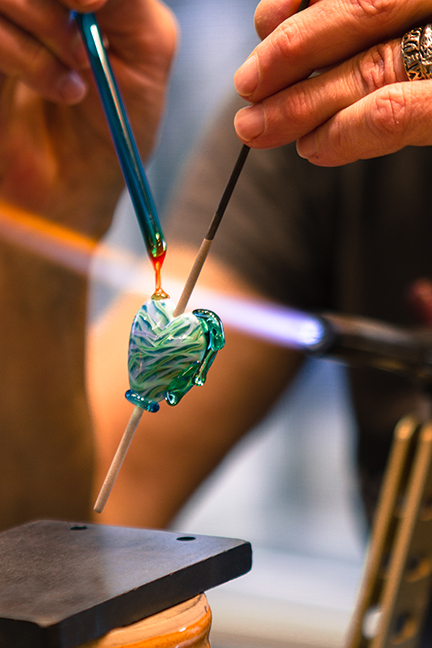 Search by Medium
---

Our Project
The Guild has installed plumbing to operate our Flame Shop safely for glass workshops. This will create more educational prospects for students and income opportunities for our instructors.
The majority of our students live in Lancaster County as well as our instructors. Our glass instructors bring their scientific knowledge of the discipline making it a true STEAM (Science Technology Engineering Art Math) project.
This studio makes possible varied educational classes including marbles, beads, ornaments, jewelry, and more, and expands our workshop offerings for learners aged 12 and up.
The flame shop installation was made possible through funding from The Steinman Foundation.
We are grateful to our sponsors: Tempchek Mechanical Services, UGI, and PNC Bank.

---
---
Stained Glass Open Studio


2024-02-17




9:00 am - 4:30 pm
Instructor: Stained Glass Master Artisan Dan Hayward Skill Level: Participants should have completed at least one beginner stained glass panel project (may be with any instructor/venue) and have a desire to improve skills or take on more complex projects. Description: The Stained Glass Open Studio is open to anyone who has worked in glass, who Continue reading